Fashion & Retail
Entrepreneurial Business Management Program
The Global Fashion Business Alliance is at the crossroads of creativity, innovation, art and commerce. We prepare fashion brands for success in our new world.
About GFBA
The Global Fashion Business Alliance (GFBA),is a fashion and retail business development organization. The GFBA is an outgrowth of The Fashion Business Association of America (FBAA) representing a larger geographic footprint and has created a Virtual Fashion Business Development program for entrepreneurs, designers, and companies within the international fashion and retail industries.
The GFBA has developed programs for designers and entrepreneurs through Master Classes, Mentoring and Consulting with best practices and guidance in building sustainable businesses focused on scaling, internationalization, and all aspects of brand and company growth.
Fashion & Retail Business Development Programs
The GFBA provides the latest information and resources via virtual Master Classes, LIVE Mentoring, and Consulting in collaboration with North America's top fashion business experts. Topics covered include Finance & Factoring, Global Supply Chain Management, Legal & IP, Fashion Business Accounting, US Taxes & Compliance, Retail Development, Brand Development, Branding & Social Media Marketing, and ESG & Social Impact.
The Master Classes are in English and accessible online, anytime, regardless of geographical region.
The Fashion & Retail Business Development Programs are aimed at all professional levels in the industry - from designers and brand owners, founders and directors to managers, showroom sales account executives, retailers, entry-level associates and students studying fashion design, marketing and merchandising, along with business students with an interest in the fashion and retail industries. Product areas include all categories of apparel, footwear, accessories, textiles, and home goods.
Live Webinar Series
Our webinar series, started in 2020, is hosted by Beth Sobol, founder and CEO of the GFBA and has featured top fashion business experts from around the world representing respected organizations such as Hilldun Corporation, American Apparel & Footwear Association (AAFA), Columbus Consulting, PM Business Advisors, Prager Metis CPAs, Pilnick & Associates, Reed Smith LLC., The Barbarian Agency, Hawke Media, DressX, PlatformE and fashion roboticist Anouk Wipprecht among others.
Meet the Fashionistas: A Conversation With...
The Global Fashion Business Alliance (GFBA) hosted a LIVE webinar series. Showcasing impressive, interesting and inspiring fashion experts as they shared their stories and experiences on the front line. Guest speakers included: the visionaries, the doers, the disruptors, from all facets of the fashion landscape (apparel, footwear, accessories, textiles, etc.) from the US and around the world as well as the ancillary industries that support them in technology, sustainability, logistics, public relations, marketing, etc.
Live Webinar Schedule
New Webinars Coming Soon...
GFBA Founder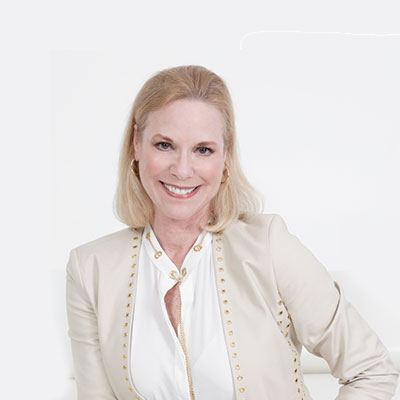 Beth Sobol
Beth Sobol, founder and CEO of the GFBA is a premier fashion business expert and consultant with a focus on launching the careers of International emerging designers into the American market. Sobol is the founder of the original Miami Fashion Week, one of the top fashion weeks in the world, and developed the platform that gave thousands of international designers their initial launch into the American market. In 2015 she sold the brand to European investors and now focuses on mentoring and developing business management programming for designers, brands and entrepreneurs in the fashion and retail markets.