Fashion & Retail
Entrepreneurial Business Management Program
The Global Fashion Business Alliance is at the crossroads of creativity, innovation, art and commerce. We prepare fashion brands for success in our new world.
About GFBA
The Global Fashion Business Alliance (GFBA) has created a Virtual Fashion Education program for entrepreneurs, designers, and companies within the international fashion and retail industry. The GFBA Academy provides programs to designers and nascent entrepreneurs in emerging markets with best practices and guidance in building sustainable businesses as well as offer advanced individual and cohort based training and support focused on scaling, internationalization, and all aspects of brand and company growth.
The program was developed in partnership with the Global Entrepreneurship Network (GEN). GEN fosters cross platform collaboration among entrepreneurs, investors, researchers, policymakers and ecosystem builders supporting businesses in over 180 countries. GEN helps celebrate, understand, support and connect entrepreneurs and those who champion them.
Fashion Business Management Accelerator Program
The GFBA has launched the Fashion & Retail Entrepreneurial Business Management Program accessible through Flitepath, a digital platform for entrepreneurship acceleration and incubation programs worldwide.
The Fashion & Retail Entrepreneurial Business Management Program provides the latest information, contacts and resources in collaboration with North America's top consultants in finance and factoring, supply chain management, digital marketing and retail technologies, legal issues for protecting your brand, accounting, taxes and compliance, experiential branding, marketing and merchandising, and building a sustainable brand.
The Fashion & Retail Entrepreneurial Business Management Program is aimed at all professional levels in the industry - from CEOs and directors to managers, showroom sales account executives, entry-level associates and students studying fashion design, marketing and merchandising. Professionals with diverse industry backgrounds (fashion, retail, design, beauty, cosmetics, media, art, gastronomy, etc.) and with high levels of creativity are welcome to join.
Our Live Webinar Series
Our webinar series, started in 2020, is hosted by Beth Sobol, founder and CEO of the GFBA and has featured top fashion business experts from the United States representing respected organizations such as Hilldun Corporation, American Apparel & Footwear Association (AAFA) Hawke Media, Columbus Consulting, PM Business Advisors, Prager Metis CPAs, Pilnick & Associates, Cozen O'Connor P.A., and The Barbarian Agency.
Next Upcoming Webinar
Wednesday, February 24, 2021 @ 11:00am ET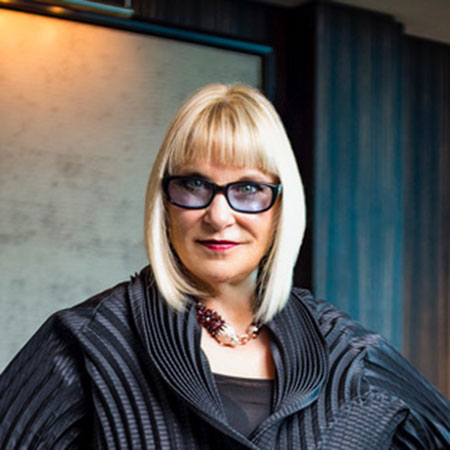 Meet the Fashionistas: A Conversation With Elysze Held
Style Out Of The City founder Elysze Held, is an inspiring and well known stylist, closet editor, Fashion Event Emcee, Trunk Show extraordinaire, image refresher, and STYLE discussion host. For over 30 years she has dressed everyone from ceo's, supermodels, famous celebrities and socialites with her deeply personal and vibrantly versatile approach to building a wardrobe.
Live Webinar Schedule
State of Fashion: What to Expect in 2021
Date & Time: TBA
Presented By: TBA
Retail vs e-Commerce - What is the Balance?
Date & Time: TBA
Presented By: TBA
Meet the Fashionistas: A Conversation With...
A Global Fashion Business Alliance (GFBA) on-going LIVE webinar series. Every two weeks, on Wednesdays at 11:00 am ET, we showcase impressive, interesting and inspiring fashion business conversations / stories with those on the front line. The visionaries, the doers, the disruptors, from all facets of the fashion landscape (apparel, footwear, accessories, etc.) from the US and around the world as well as the ancillary industries that support them in technology, sustainability, logistics, public relations, marketing, etc.
Sponsorship Opportunities
GFBA's virtual programs are designed to help drive the engagement and connections that propel your business to new heights. To learn more about our sponsorship opportunities and reach our global audience.
GFBA Founder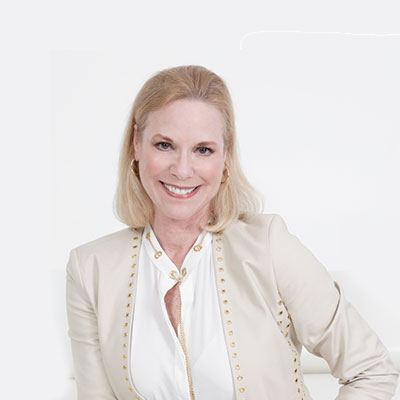 Beth Sobol
Beth Sobol, founder and CEO of the GFBA is a premier fashion business expert and consultant with a focus on launching the careers of International emerging designers into the American market. Sobol is the founder of the original Miami Fashion Week, one of the top fashion weeks in the world, and developed the platform that gave thousands of international designers their initial launch into the American market. In 2015 she sold the brand to European investors and now focuses on developing educational programming for entrepreneurs in the fashion and retail brand markets.